William & Mary
Procurement Services Contract
Virginia Association of State College and University Purchasing Professionals (VASCUPP) Member
SWaM Certified
GSA 00CORP PROFESSIONAL SERVICES

SIN 874-1 Contract 47QRAA19D00AQ
University of Virginia
Strategic Support Services Contract
Virginia Association of State College and University Purchasing Professionals (VASCUPP) Member
SWaM Certified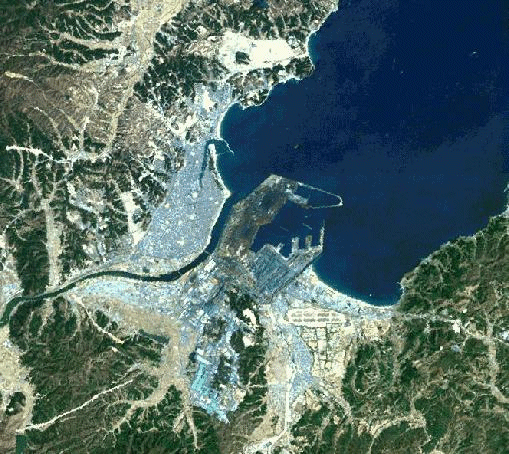 The Reed Charters Defense Policy Review Initiative (DPRI) consultant team, is a United States Marine Corps (USMC) professional support services organization located in Oahu, Hawaii and Guam. DPRI is responsible for the management and oversight of building Marine Corps Base Camp Blaz in Guam. This program consists of over 100 military construction (MILCON) projects that are being constructed in order to receive USMC forces relocating from Okinawa to Guam, based on a bilateral agreement between the United State Government (USG) and the Government of Japan (GoJ). The Reed Charters Contract Support Team provides expert consultants across the breadth of the scope of task areas.
Reed Charters provides strategic professional support services to US Marine Corps Forces Pacific under subcontract IDIQ to prime IDIQ M95494-20-D-4005. Reed Charters supports planning, coordination, collaboration, execution, and assessments while maintaining strategic and long-term planning capability in the Future Operations (FOPS) section of the G-3 Division. The overall objective of this support is to improve the readiness, collaboration, and effectiveness within the MARFORPAC staff, as well as with U.S. Pacific Fleet (PACFLT) and U.S. Indo-Pacific Command (USINDOPACOM). We support the synchronization of effects across operations, activities and investments in support of INDOPACOM, Theater Joint Maritime Component Commander (TJMCC), and MARFORPAC objectives.
Reed Charters prime contract N6247320C0081 provided a diverse yet integrated team of leadership instructors, facilitators, and certified coaches with significant military leadership experience, familiarity with the NAVFAC SW mission, and proven performance impacting productivity, efficiency, and morale in public and private sector business units. We provide a scalable and adaptive course curriculum that focuses on two courses. The first course is a leadership development seminar series for rising GS13/14 leaders. Amongst the 12 sessions in the series are voluntary iterative development of Executive Core Qualifications (ECQ) for upward mobility into the Senior Executive Service. The second course mentors and coaches senior Federal employees. Our coaches tailor approaches to the organization, the individual, and the desired outcome to achieve maximum impact. Our coaches promote team and coalition building, trust culture, self-awareness, conflict management, leading in a diverse environment and work/life balance for leaders as a critical component for sustained success in life.
Reed Charters supported unit commanders and staffs in training, provided standards-based unit assessment products, and produced and delivered facilitated after-action reviews and final exercise reports in support of the Marine Corps Service-Level Training Exercises. Reed Charters directly supported the assessment process with Marine Air Ground Task Force (MAGTF) Training Subject Matter Experts in support of multiple Integrated Training Exercises and MAGTF Warfighting Exercises per year from 2019 through 2021.
Reed Charters conducted a business case analysis of Stanford University's infrastructure management and utilities, sustainable dining operations, and parking and transportation operations. This analysis applies Stanford's best in class innovation and sustainability practices to Marine Corps installations program and project management improvement.
Reed Charters led National Security Strategy planning including the transfer of overseas air bases in the Republic of South Korea from the US Navy to the US Marine Corps. This effort included a validation site survey in South Korea that analyzed millions of real property database entries and validated them against the facilities on the air bases.
Reed Charters led an operational planning team of fifty senior military officers and Federal employees to strategically problem solve and develop plans to close a multi-billion dollar gap between growing infrastructure requirements and deflating sustainment and recapitalization resources.
​
-541611 Administrative Management and General Management Consulting Services
-541330 - Engineering Services
-541990 Professional, Scientific, and Technical Services
-611430 Professional Development Training
-541618 Other Management Consulting Services
-561210 Facilities Support Services
-531390 Other Activities Related to Real Estate
-541614 Process, Physical, Distribution, & Logistics Consulting Services
-928110 National Security